At M CAD Solutions, our main aim is to share knowledge with you in a way that helps you learn better. We don't want to just teach you, we want to show you how to learn for yourself.
We Ensure Better Education For A Better World
Welcome to M CAD SOLUTIONS, the platform for excellent training and career development in mechanical design! Our team is passionate about empowering engineers in Mechanical design by providing job oriented domain training . We priorities not only technical training but also soft skill development to ensure that our students grow in all aspects of their lives. Our goal is to help you kick-start your career in mechanical design, and we do so through our vast network of clients in the industry who offer brilliant job placement opportunities. As we strive for excellence, we are thrilled that you have chosen to be part of our community and look forward to championing your growth. Let's soar together to greater heights!
History Of M CAD Solution
M CAD Solutions was founded by Mr. Manoj Potdar on May 1, 2017. Mr. Potdar had over 13 years of experience in the mechanical design industry, having worked at Midas, Onward Technology Pvt.Ltd, Wooshin Pvt.Ltd, and Tata Technology Pvt.Ltd. He left his job with the goal of creating employment opportunities for young people in India. Mr. Potdar started M CAD Solutions with just one room and a handful of students. He worked hard to build the academy and to deliver quality education to the students. 
Over the years, M CAD Solutions has grown to become one of the leading training institutes for mechanical domain training in Pune. The institute now has excellent infrastructure and offers a wide range of job oriented courses in mechanical design. M CAD Solutions is dedicated to delivering quality education and to assisting students build successful careers in the mechanical design industry.  The dedication and hard work of Mr. Potdar have made the institute a source of inspiration for those with ambitious goals. It stands as a testament to his unwavering commitment to success. "Our mission is to create a better tomorrow for the world. 
We are firm believers in the idea that education is the key to progress, and that's why we follow the slogan "Padhega India tabhi toh aage Badhega India." The institute is committed to providing quality education and to helping students build successful careers by giving domain training. In 2022, CAD Solutions was honored with the MAHARASHTRA-UDYOG-BHUSHAN-PURASKAR-2022 award for being the most outstanding mechanical design institute in Pune. 
This recognition highlights the exceptional contributions and achievements of M CAD Solutions in the field of mechanical design within the Pune region. Our award truly reflects our relentless commitment to providing outstanding education and our continuous pursuit of innovation, specifically in mechanical design. We always put a premium on delivering top-notch education that comes with promising job placement opportunities.
 We take pride in being the leading training institute in Pune, committed to delivering remarkable experiences for our clients. Our range of services is extensive, including corporate training, industrial visits, college-level training, and job-oriented domain training.
Industrial Visits and Events
We Work Hard To Prepare Every Student For Their Professional Life
Experienced Instructors & Industry Experts
Our faculty includes industry Experts who will provide you with valuable insights into the latest trends and developments in the field. "Gain the practical knowledge and hands-on experience from these seasoned professionals, and you'll be well-equipped to excel in your career..".
Learn from experienced instructors and industry experts to experience the trans-formative power of learning. Come join M CAD Solutions on an exciting journey toward enlightenment and self-improvement!
Discover the world of job-oriented courses with our complimentary demo sessions for Domain courses!
Boost your career with industry-oriented domain training courses. Start your career as a Mechanical Design Engineer. For more information.Explore the best courses to boost your career and achieve your professional goals. Come and join us to discover the thrilling possibilities that are waiting for you. Sign up now and take the first step towards a successful future!
Do you work as a mechanical engineer and aspire to advance in your career? If so, then you need to consider taking job-oriented design courses. These courses will train you the skills you require to grow in a design-related role.
Student feedback is our inspiration. We aim to keep 100% placement record.
Our Students were Hired by the Following Companies.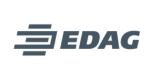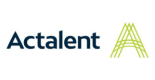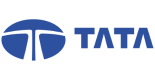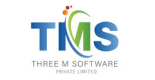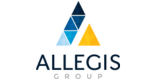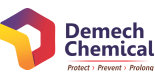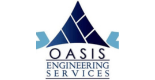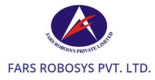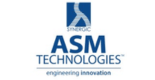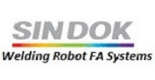 Our Support team is available 24 /7 to answer your queries